UPDATE: Received two negative swab results from tests conducted on March 24 and March 26. Released from governmental quarantine on March 30.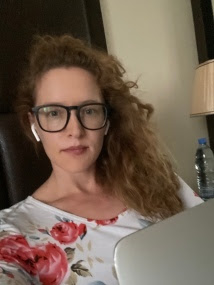 On March 22, I received news that I tested positive for COVID-19. I am going to share my experience in as much detail as I can, in hopes it may help anyone who is feeling uncertain, nervous or unsure about the situation.
My profile: younger adult, healthy, no history of asthma, non-smoker
On March 20, around midday, I started to feel tired and irritable. I thought it was due to dissertation edits (reasonable). However, I made myself go inside, lie down and immediately self-isolate. It was difficult, because I only felt rundown and I didn't have any clear symptoms yet, so getting into bed felt lazy.
*Note: Not everyone who feels under the weather can immediately self-isolate because they may need to work or have other responsibilities like children. If it's possible, try and do it. If you're just tired, the next day you'll be fine. If you're really sick, then you'll have stopped the spread early. If you can't self-isolate immediately, at least see if you can create a plan for what to do if you eventually get sick. I know this is not possible for everyone, and I'm sorry we don't have better systems to support you.
I stayed in bed the whole afternoon and evening on the first day, and as time passed, I could feel a low-grade fever come on. No body chills, but overall exhaustion, light-headedness, some fogginess and generally just feeling a little overheated. That evening, I began to suspect it was coronavirus. I stayed isolated in my room and went to bed.
The next morning, I woke up and was still feeling under the weather. All the symptoms of a low-grade fever were still present. I did not have a thermometer, so I did not take my temperature. By late morning, I found myself coughing lightly a few times. It was not a heavy cough. I had bronchitis in January, and this felt nothing like bronchitis. It was more of a light, dry cough every once and a while.
The most distinguishing characteristic was slight shortness of breath. I felt this mostly when I was walking or moving about. As a healthy person, if you're sitting and relaxing or lying down, you might not feel shortness of breath even if you have it. Only when I was moving about did my breathing feel slightly shallow. Other than these symptoms, I only had a mildly sore through and it was hardly noticeable.
I was basically certain it was COVID-19 at this point, because I have never felt an illness like this before. It didn't feel like a cold or bronchitis or the flu. The closest thing I could describe it to (from my experience) is a 'dry' flu, if that makes any sense.
*Note: If you are really anxious or nervous about COVID-19, it may be easy to imagine being short of breath, because heightened anxiety can make you feel like it is hard to breath. So, I'll try to describe my experience in as much detail as possible. For me, it felt more like a consistent, ongoing shortness of breath, still very mild, but like my breaths might be a tiny bit shallower than what they usually were, even though I was breathing 'normally.' This was also combined with a low fever and light cough.
I am currently in Saudi Arabia, where I flew a few weeks ago for some work and am on a compound in Riyadh. I called the company I am working with and talked to their HR. They told me that with suspected symptoms, I needed to go to the hospital and be tested. I put on a face mask and went to the hospital.
*Note: Every country and every place will have different protocol. Your current location may not have COVID-19 tests available. Maybe the doctors in your location may recommend you stay at home unless your symptoms warrant medical care. Please look up the recommended protocol in your region, but definitely, definitely self-isolate. If you do not have health insurance, self-isolate, and look up (if possible) if there are hospitals that will accept you without insurance (perhaps they have a waiver system in place) if your conditions worsen. Call ahead, in any case. And definitely wear a face mask and gloves if you have them when you go. If you don't have them, ask for them immediately upon arriving at a medical facility.
At the hospital, they confirmed I had a low temperature (approximately 100 degrees Fahrenheit, or 37.8 degrees Celsius) and "a little dirtiness in my right lung" (I guess that's a medical thing?) when they listened to my breathing. They did a swab test.
After the test was done, I went back to my apartment and continued to self-isolate. My symptoms remained the same for the rest of the evening. The next morning, I received a call from the Ministry of Health confirming that my test results were positive.
The doctor prescribed an antibiotic (Zithromax) and an anti-retroviral (oseltamivir) treatment. Neither of these is considered (at this time) to directly attack COVID-19, but to prevent secondary infections or the flu, to make sure that your body will fight only COVID-19. From what the doctor told me, COVID-19 can weaken the lungs and make a person more susceptible to infection or other disease.
*Note: What we know about COVID-19 is changing almost every day. I am sharing what was told to me on March 22. This could change. This is the medical advice that was given to me with my particular symptoms.
The doctor said it was mostly likely I was exposed to someone with COVID-19 5 or 6 days ago. I wrote a list of people I have been in close contact with over the past, approximately, ten days and shared this list with a medical body. I texted the people I was in touch with to let them know what was happening, and that they will likely be asked to do a test soon.
While I was initially told to stay in self-isolation, which is the World Health Organization (WHO) recommendation for asymptomatic or mild cases of COVID-19 that don't require medical treatment, this decision was reversed later in the day and I had to report to the hospital. This is a good example of how policy is changing everywhere extremely rapidly, and how each location has a different protocol. I do not know how long I will stay, or if I will be relocated and where that might be. The uncertainty is difficult. UDPATE: Very late in the evening on March 24, I was transferred via ambulance from the hospital to a government quarantine hotel, which has improved basic amenities (like a shower, bed, privacy).
I asked several people how to know when it's "over," so to speak. Meaning, when am I cured? It seems that this is one of those areas where our knowledge is changing every day and we don't quite have a clear protocol yet. It seems like you are cured when you do two consecutive swab tests that come back negative. But when to do that might not be totally clear. On that front, I can't tell you yet. UPDATE: I had my first follow-up swab in the afternoon on March 24. On March 25, I received the wonderful news that it came back negative. March 26, they conducted the second follow-up swab. Received good news late in the day on March 28 that also negative. Released from quarantine March 30.
Additionally, the doctor mentioned that about 7 days out from catching the virus, it's very important to keep a close eye on your lungs, because sometimes there can be something of a surge at this point for some people. So, I'll be taking it very easy in the meantime. UPDATE: Past Day 7 from the onset of my first symptoms. I have not experienced any return of symptoms or a surge. 
I was asked multiple times if I was exposed to anyone with COVID-19. I don't know. I am the only one of my contacts who has a confirmed case. This likely means that at least one, or several, of my contacts are asymptomatic or have barely noticeable symptoms and are positive, because you do have to catch it from somewhere.
Speaking candidly (and from experience), there may come a moment where you think "Oh, this might be COVID-19, but the symptoms are so mild, it seems like it would such a huge bother to go through self-isolation and testing and all that stuff." Maybe a year from now, that thought would be okay to follow, because globally there will be a built-up immunity in at least a part of the population. But right now, no matter how tempting it is, it isn't the right choice. We are still on the upswing, and we need to keep the spread slow. If you can't test, or if you refuse to test (some people will, we need to accept that), then if you have symptoms, self-isolate immediately and contact the people you've been in touch with.
If people want to know more, please ask any questions. I'll try to make small updates to this daily to keep it relevant.
You can sign up to receive an email update every time I post a new blog at the bottom of this page.